At The Hutcheon's Flower Co and Holme's McDuffy Florists we can do events for any occasion.
Below are some samples of events we have done.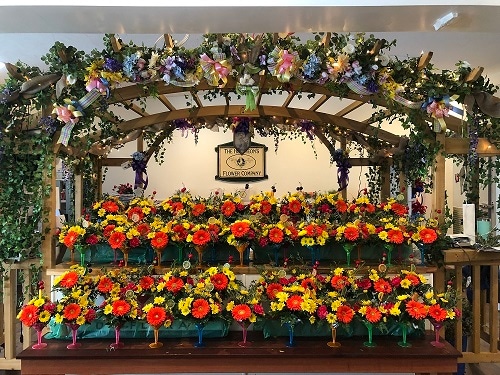 The Brockton council on aging asked us to come up with a few ideas for their "thank you" gathering for their volunteers. Their theme was to be "Happy Hour Sweets" and they would be serving many different kinds of desserts as a thank you. Each volunteer attending would have a place setting and so we came up with the idea of the martini glasses filled with bright, happy flowers. We got the "martini glasses in multi colors and put them all together. Needless to say, the woman running the event was just blown away and thanked us for keeping our "creative juices" flowing.

Last year due to Covid, they couldn't have a get together and their theme was as a thank you to their volunteers to let them know they were the "Cherry on top" in assisting their elderly in need. We did cupcakes out of flowers and boxed them all up individually and delivered all over the city in a course of 2 or 3 days.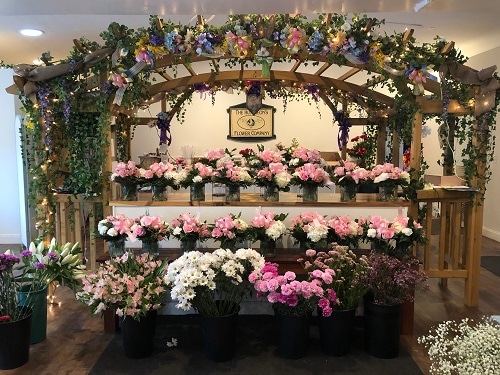 Abington Senior Prom Centerpieces