How to create an account with Hutcheon's Flower Co. and set up a reminder for your special occasion or tradition!
---
Step 1:
Click "My Account" in the top right of your screen.


Step 2:
When the next screen comes up, click on "Create My Account". If you already have an account then log in and skip to Step #5.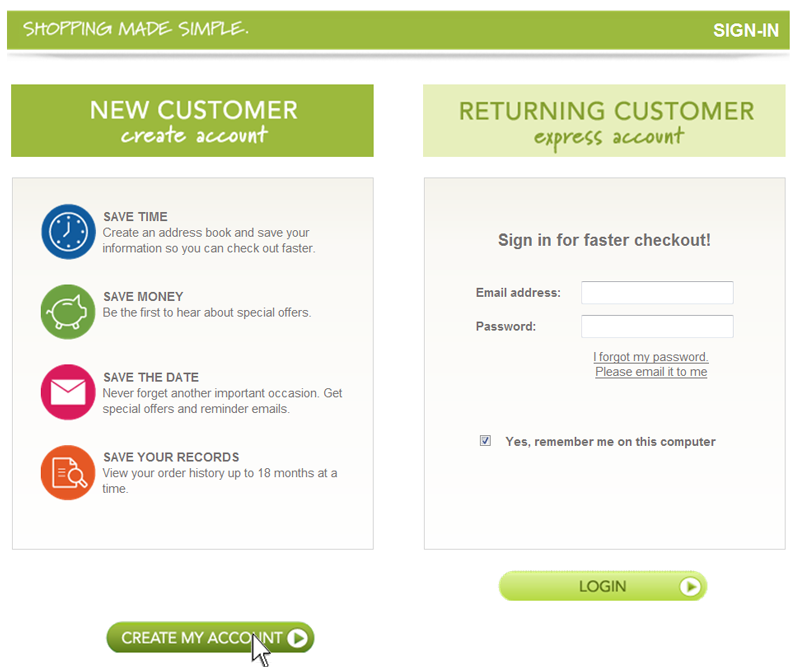 Step 3:
Fill out the following form with your contact information an click "Create My Account."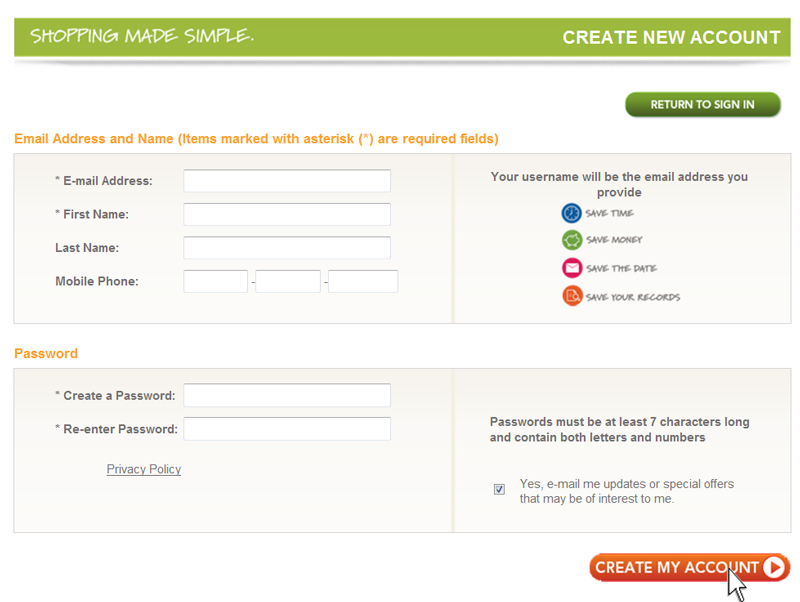 ---
Step 4:
Click "Return To My Account."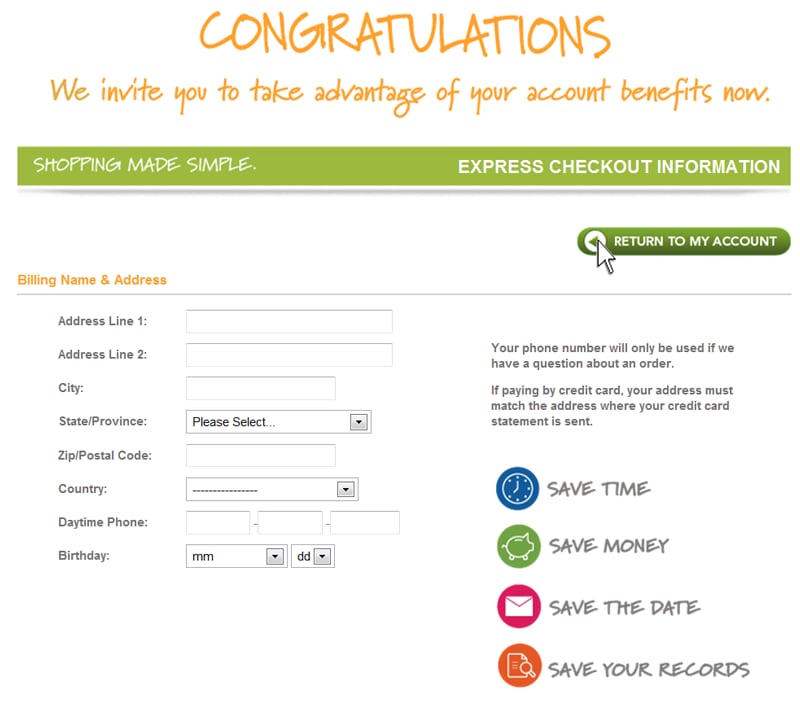 ---
Step 5:
Click "Set up a reminder for important dates."
---
Step 6:
Click "To create a new reminder, click here."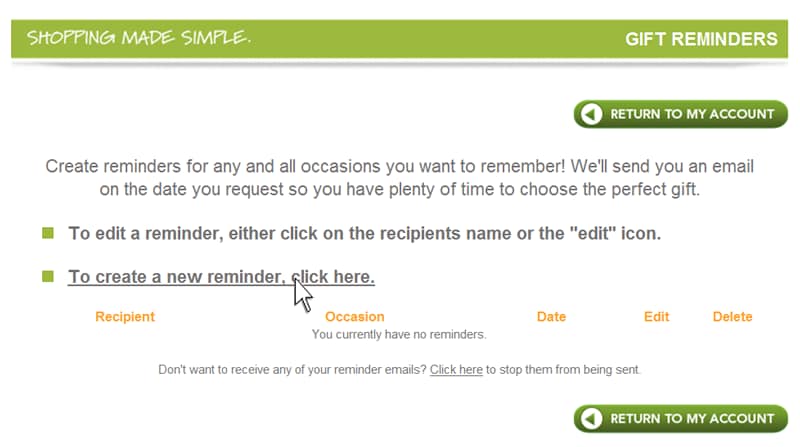 ---
Step 7:
Fill out your specific reminder information on the form that comes up and click "Update My Account."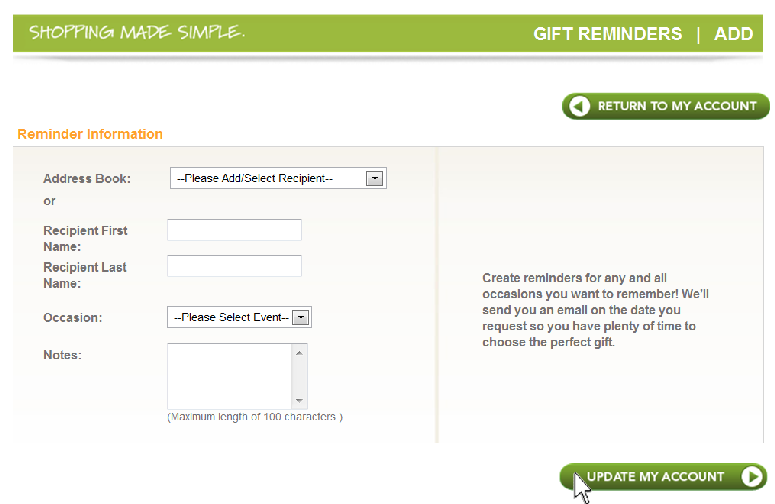 ---
Step 8:
At this point your occasion reminder is complete and you can click "Return to My Account" or
you can click on any occasion in the left-hand occasions list and start shopping!